Meet Our Admissions Team
Welcome to the WAUSM Office of Admissions. Our dedicated admissions team is available to answer your questions and guide you through every step of the application process.
Choosing a medical school is a decision not to be taken lightly. The WAUSM leadership team has educated thousands of successful US and Canadian MDs and understands how critical the search process is. As a result, our admissions counselors are committed to doing whatever they can to ensure WAUSM is the right fit for you to prepare for your life's work as a physician.
Through our holistic and comprehensive admission process, we will get to know you as a professional and an individual and show you how we can help turn your dreams into reality.
Danielle McDonald, MS Ed
Assistant Dean, Clerkship Student Affairs
(954) 998-1814
dmcdonald@wausm.education
Kristen Sooklal-Camacho, MS
CRM Enrollment Systems Manager
(954) 998-2241
ksooklal@wausm.education
Leeya Bobrowski-Vogt
Associate Director of Admissions – Canada
(954) 998-1905
leeya@wausm.education
Book an Appointment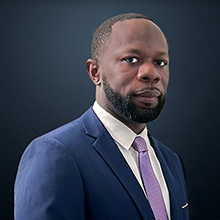 Xavier Marcus
Associate Director of Admissions
(954) 998-0937
xmarcus@wausm.education
Mallory Silva
Lead New Student Coordinator
(954) 998-1892
msilva@wausm.education
Jalysha A. Seide
New Student Coordinator
READY TO
LEARN MORE ABOUT WAUSM?