Excellence in Leadership
With decades of experience in medical education, WAUSM's leadership team knows what effective measures to look for to best predict student success in medical school.
Made up of experienced educators and proven administrators who have dedicated their lives to the furthering of the medical profession, our leadership team's commitment to medical education is second to none.
Their collective impact on current practice has been enormous. This is evidenced by the fact that – over the course of their careers leading US and international medical schools – thousands of their students have earned their MDs and gone on to launch successful careers across every specialty of medicine.
Their distinguished legacy now includes the establishment of Western Atlantic University School of Medicine (WAUSM), an academic institution boasting a state-of-the-art preclerkship campus, leading faculty, best-in-class student services, and a respected US clinical partner hospital. WAUSM will train medical students who are ready to serve and positively impact the global healthcare community.
Leadership Team
Peter Goetz
CHIEF EXECUTIVE OFFICER
A recognized expert in enrollment and change management, Peter's expertise is building high performance teams that produce exceptional results on behalf of students. With more than 30 years of experience in the higher education sector, Peter most recently spent 11 years as the operations leader for Ross University School of Medicine (RUSM) before founding WAUSM. In addition to having direct oversight of operations, Peter's management portfolio also includes strategic planning, organizational development, alumni relations, communications, and financial aid. Prior to RUSM, Peter had a 17-year career in the Admissions and Enrollment Management departments of Ramapo College of New Jersey, where he held several positions including Vice Provost for Enrollment Management.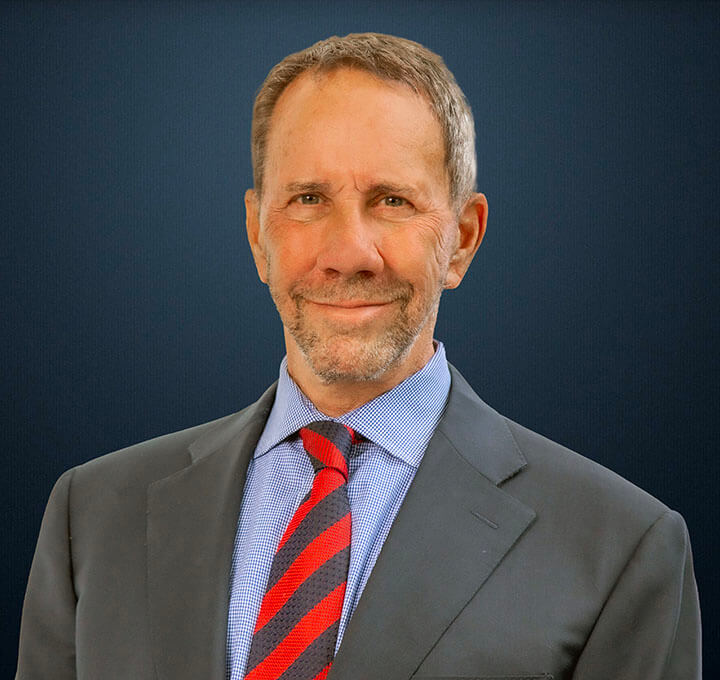 Dr. Joseph Flaherty
PRESIDENT AND CHIEF MEDICAL OFFICER
One of the most respected academic leaders in the United States, Joseph has more than 40 years of experience in the sector, including being Executive Dean at the University of Illinois College of Medicine, the largest medical school in the US. Joseph was also Dean and Chancellor of Ross University School of Medicine from 2011 to 2017, where he created the 'One School, One Mission' initiative that involved streamlining and strengthening the student experience through their basic sciences and clinical training and helping them prepare for residency. A James Scholar, Joseph has been published in scores of prestigious, peer-reviewed medical journals and has been the recipient of awards and honors related to his work in the field of Psychiatry and teaching. Joseph holds an MD from the University of Illinois at Urbana-Champaign.
Dr. Paula Wales
EXECUTIVE DEAN AND CHIEF ACADEMIC OFFICER
With more than 25 years of experience in US and international medical education, Paula is among the foremost experts in both accreditation standards and curriculum oversight in North America and was most recently a founding member for the start-up of Nova Southeastern University's Dr. Kiran C. Patel College of Allopathic Medicine. A Harvard Macy Scholar, Paula has given more than 126 invited talks, peer-reviewed presentations, and faculty development workshops and has published more than 48 peer-reviewed abstracts, papers, and chapters, the majority of which focus on curricular evaluation and assessment in branch and/or geographically separated campuses.
Dr. Thomas Shepherd
SENIOR POLICY ADVISOR
Thomas has served as the CEO of five hospitals in the United States and is a past president of several universities, including Ross University School of Medicine and Bastyr University, a Kenmore, Wash.-based university with multiple offerings in healthcare education. In these roles, he led important initiatives including the recruitment of highly qualified faculty, installing cutting-edge technology, advancing accreditation, and making significant quality enhancements to improve student outcomes. Thomas has also served in senior management roles for a variety of hospitals and healthcare facilities.
Dr. Laura Welke
Campus Dean and Professor, Foundational Sciences
An expert in the fields of anatomy and neurobiology, Laura completed her doctoral work in the Department of Anatomy and Neurobiology at Boston University School of Medicine. Following the completion of her PhD, she held a faculty appointment in the Department of Anatomy and Cell Biology at SUNY Downstate Medical School. Laura comes to WAUSM from Ross University School of Medicine, where she held several leadership positions, including Vice Chair for the Department of Anatomy, Neuroscience Course Director, and Assistant Dean of Medical Sciences Faculty Affairs. Laura has received numerous accolades and awards for her work teaching medical school students.
James Drucker
SENIOR VICE PRESIDENT
James is a creative, results-driven leader with over 25 years of experience in the marketing and communications fields. An expert in brand building, his focus over the last 18 years has been in higher education, where he has developed award winning campaigns to increase engagement and enrollment at institutions including Ross University School of Medicine, Baruch College of the City University of New York (CUNY), and Montclair State University.
Dr. Tania B. Arana
Senior Associate Dean for Student Affairs and Associate Professor, Neuroscience, Department of Medical Education
Tania completed her PhD in behavioral neuroscience at the University of Ottawa, Canada. Her more than 13 years of experience in medical education includes serving as founding faculty of the Paul L. Foster School of Medicine in Texas, as well as a founding associate dean for admissions and student affairs at the Burrell College of Osteopathic Medicine in New Mexico. In these roles, Tania participated in curriculum development, course directorship, student mentoring, and student wellness, in addition to leading the development and implementation of all policies and procedures for the Admissions and Student Affairs departments, the Office of the Registrar, and the Office of Financial Aid.
Jennifer K. Dennis
Senior Associate Dean of Student Operations and Finance
Having spent more than 25 years in student-focused financial aid and operations, Jennifer's expertise lies in helping medical students attain their goals of becoming physicians. A respected leader with extensive experience in higher education, student financial services, student services, operations, enrollment management, strategic and tactical management, and accreditation and compliance, Jennifer has served as a leader in various US and international medical institutions including Hackensack Meridian School of Medicine, Ross University School of Medicine, Ross University School of Veterinary Medicine, and the American University of the Caribbean School of Medicine.